Naomi Locardi
Dream Photo Tours Co-Founder
Tour Leader, Logistical Coordinator and Director of Operations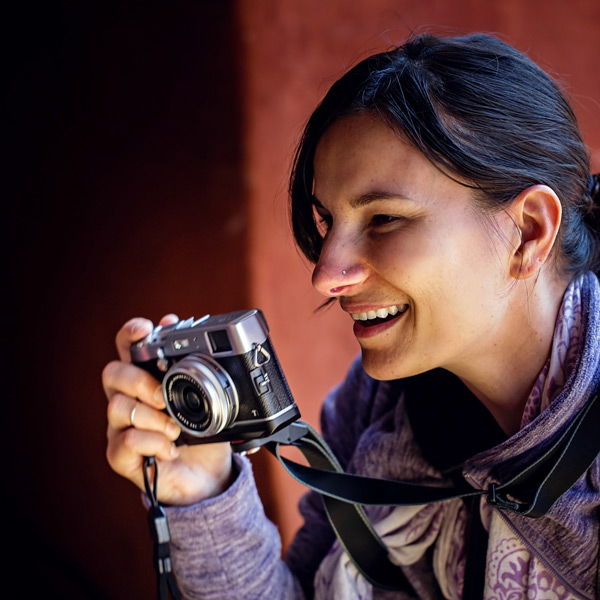 Naomi Locardi
Co-founder, Logistical Co-ordinator, Director of Operations, Tour Leader
Descending from a long line of artists, Naomi Locardi's passion for art began in childhood and led her into a career as a graphic artist. Spending more than a decade managing her own graphic design, print brokering and branding firm, in 2010 she co-founded the popular travel photography blog, blamethemonkey.com — collaboratively developing the visual and written content for it along with her husband and travel photographer, Elia Locardi.
Dubbed the "Travel Goddess" by friends, Naomi is the logistical mastermind responsible for the majority of her and Elia's location independent life on the road, the Dream Photo Tours, Photo Workshops and other related events they co-host worldwide.
With a passion for all things creative, world travel has been an excellent source of inspiration for her photography and other artistic outlets. Since her first trip outside the US to Italy in 2009, she has visited and been inspired by more than 55 countries.
Naomi's Gear List:
Fujifilm X-T2
Fujinon XF18-55mm 2.84 R LM OIS
Fujinon XF 55-200mm F3.54.8 R LM OIS
Fujinon 14mm f/2.8
Fujinon 35mm f/1.4
Fujinon 56mm f/1.2
Fujinon 60mm Macro f/2.8
Nikon D810
Nikon 28-300mm f/3.5-5.6
Nikon 16-35mm f/4
Nikon 85mm f/1.4G
Nikon 50mm f/1.4G