Solar Eclipse & Patagonia Tour
Capture the wonder of a SOLAR ECLIPSE with us followed by a journey to the edge of the Earth in Torres del Paine National Park during Winter on this incredible photographic tour in Chilean Patagonia.
We love to experience cosmic phenomena and all its mysterious beauty. And, of course, we enjoy taking photographs of them too. Next year we'll be leading a lucky small group on a once-in-a-lifetime photo tour to Chile to photograph a TOTAL SOLAR ECLIPSE taking place on July 2nd, 2019, followed by Patagonia in Winter.
The shadow of the moon will darken a central zone in the Coquimbo Region, in the north of the country. For a magical 2 minutes and 11 seconds, the projection of the moon shadow will darken a long and large path of about 146 Kilometers wide. We will be there to enjoy and photograph this unique event.
PHOTOGRAPH THE EXACT MOMENT WHEN THE EARTH, THE MOON, AND THE SUN ALIGN!
As if that wasn't reason enough to join us, we'll be following up the eclipse event with an additional six nights and seven days exploring the winter beauty and wonders of Torres del Paine National Park in Patagonia!
Winter is a truly special time in Torres del Paine. You'll get to see another side of the crystalline peaks and get to experience them without the mobs of photographers that tend to overrun the destination in the Autumn season.
This is a one-of-a-kind photographic tour and an adventure you won't soon forget!

**Due the high demand for the flights and hotels for this unique eclipse event, the terms for the non-refundable portion of the deposit are different from our other tours, so please read the terms at the bottom of the page carefully.
Accommodation:
Small, locally owned guesthouses and hotels
Transportation:
Private Vehicles
Trip type:

Small Group
Small group experience (max 12)
Tour Length: 11 Days
June 29th-July 10th, 2019 (with arrival & departure)
Location: Chile
Santiago, Copiapo, Bahia Inglesa, La Silla Observatory, Torres del Paine National Park
Tour Price: $6,995 USD
$1000 USD deposit required to reserve your spot
(**$750 USD of which is Non-Refundable after November 15th, 2018)
Register – Patagonia Photo Tour
Select your room type and payment amount below, then add it to your cart and finalize your registration and payment.
Patagonia Photo Tour Itinerary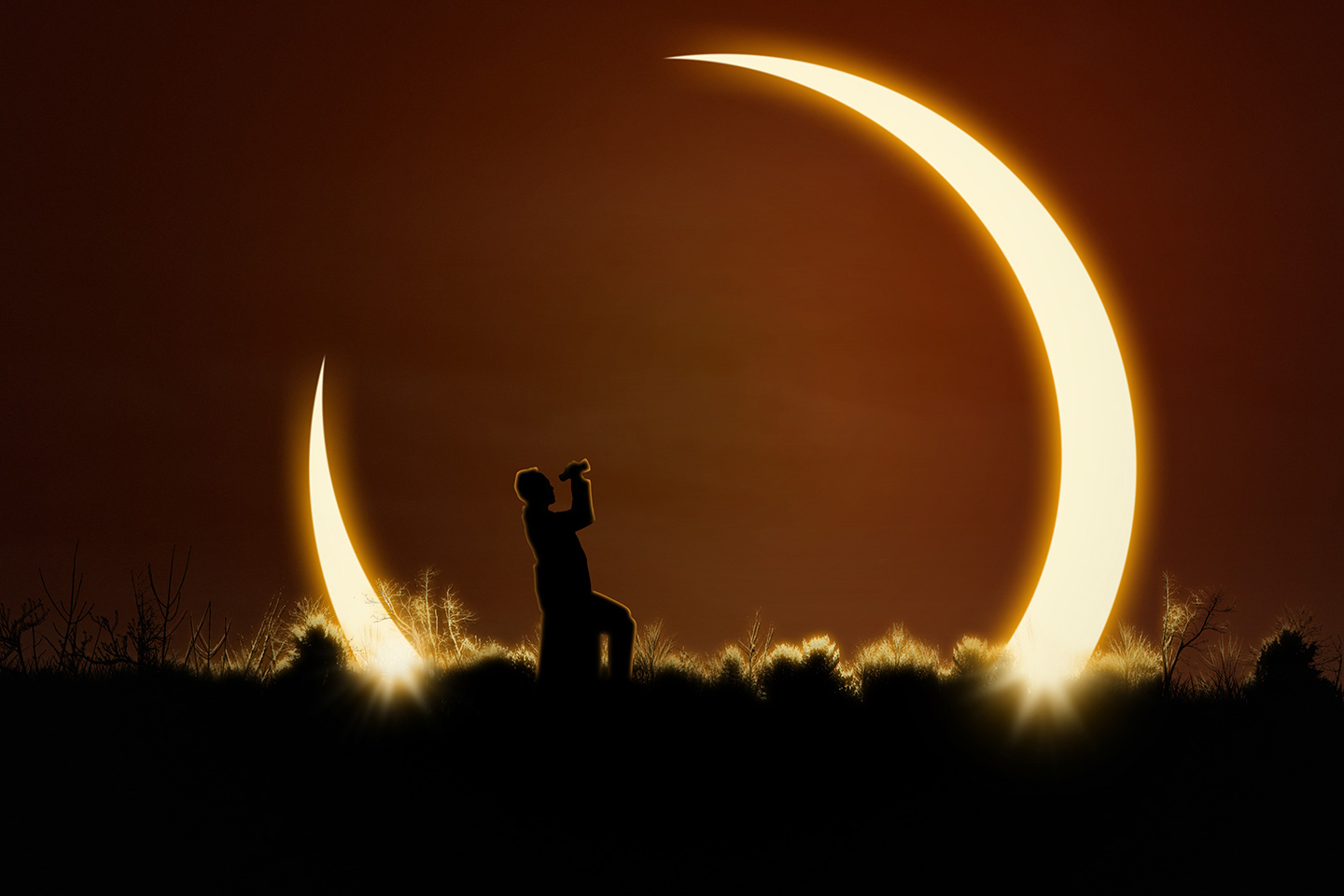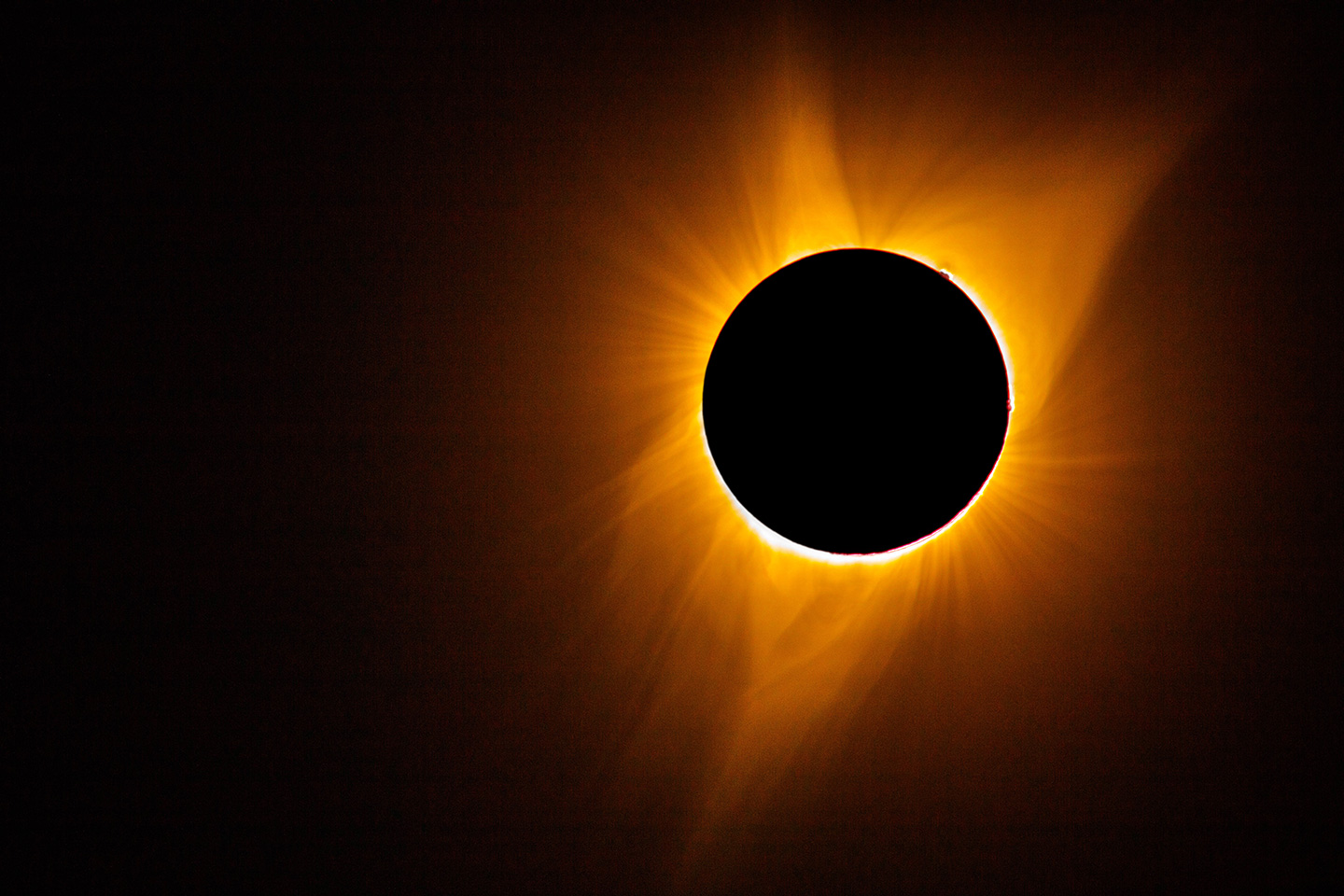 Day 0 – June 29th, 2019 – Group Arrival Day
You should arrive in Santiago (Airport Code SCL) on this day. Technically, the tour starts when we meet at the airport for our domestic flight on the following day. The Holiday Inn Hotel at Santiago Airport is the suggested hotel for convenience. Meals: None.
Day 1 – June 30th, 2019 – Santiago to COPIAPÓ
Meet at Santiago Airport to take our domestic flight together to Copiapo.
After arrival to Copiapo we'll do the Hotel check-in, have lunch and visit a Bahia Inglesa in the afternoon to take sunset photographs on the beach. Meals: L, D.
Day 2 – July 1st, 2019 – COPIAPÓ
We'll take a trip to photograph a nearby beach early in the morning, have our lunch there and return to Copiapo in the afternoon. Before dinner, we'll hold a group lecture on basic techniques and handling equipment for photographing the eclipse. Meals: B, L, D.
Day 3 – July 2nd, 2019 – LA SILLA OBSERVATORY ZONE – COPIAPÓ
The big day has finally arrived, today, the earth, the moon, and the sun will perfectly line up. We depart early to the sighting location, 250 kms south, to arrive on time to the specially enabled area near La Silla observatory, to scout the place and prepare our photography equipment.
We will have lunch there (salad and meat buffet), waiting for the event to take place.
The moon will block out the light from the sun and casts its black shadow over a long and narrow path over the territory. When the eclipse begins and the moon covers the disk of the sun in the sky, the corona surrounding the disk curls and jets a series of solar spots representing the solar cycles. With more than two minutes of darkness, this will surely be a very special moment.
The temperature drops and the wind begins to blow, birds begin to sing and animals become disoriented; this is a very rare event in nature. This kind of total solar eclipse occurs every 1 or 2 years in any area of the earth. It is impossible for any of us to view two solar eclipses in the same place during our lifetime, as this celestial event takes place in the same location every 375 years, in average.
After sunset, we will return to the hotel in Copiapo to have dinner. At night, we will review our photographs and work on the photographic post-processing.
Meals: B, L, D.
Day 4 – July 3rd, 2019 – COPIAPÓ to SANTIAGO
Today, we will pack our bags and suitcases and head to the airport for the flight back to Santiago. We'll overnight in Santiago near the airport to be ready for our flight to Puntas Arenas the following morning. Meals: B.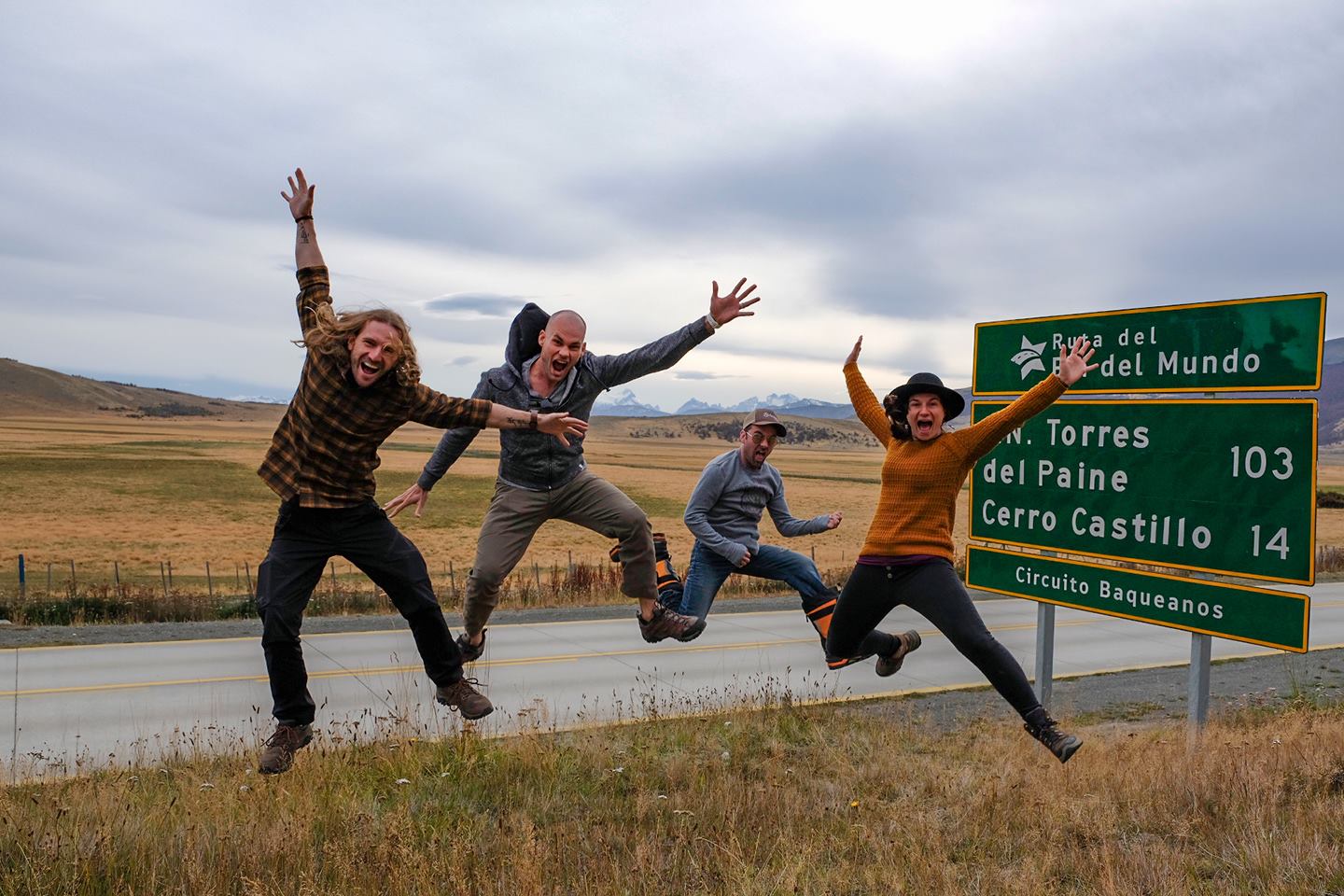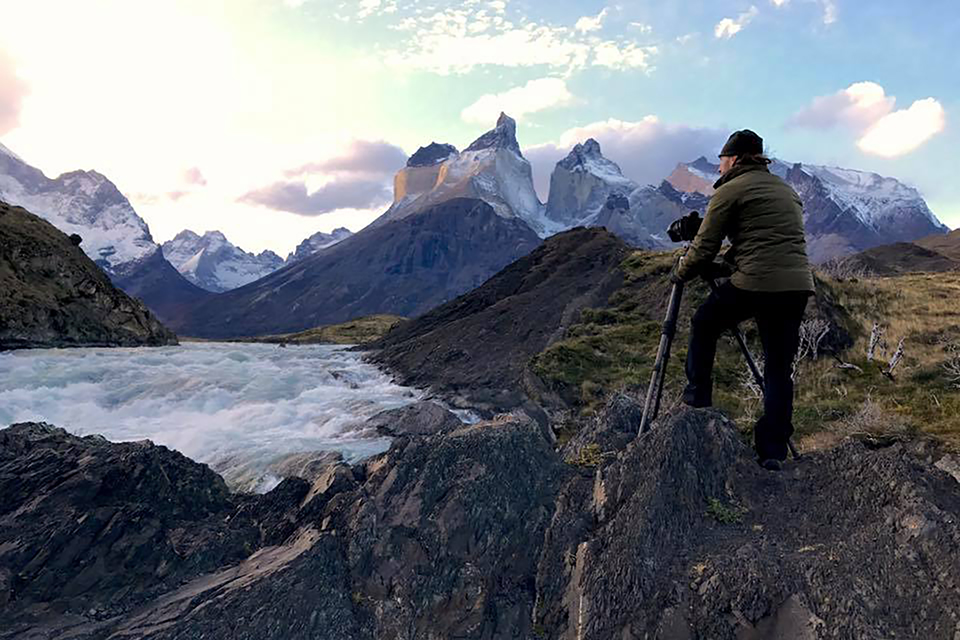 Day 5 – July 4th, 2019 – Santiago to Punta Arenas to Torres del Paine
This morning it's time to head south to the end of the world in Patagonia. We'll take a domestic flight from Santiago to Punta Arenas. From there we'll drive in private vehicles to Torres del Paine National Park. We'll settle into our hotel in Torres del Paine and catch our first optional sunset shoot nearby the hotel. Meals: B.
Days 6 to 10 – July 5th-9th, 2019 – 5 Full Days Photographing Torres del Paine
We'll spend the next five full days exploring and photographing the incredible sites of Torres del Paine in all its winter splendour! Meals: B each day, Farewell Dinner evening of July 9th.
We'll make decisions about our shooting locations on the day, depending on the weather forecasts, but some of our anticipated shooting locations will be:
Pehoe Lake and all the surrounding areas
Salto Grande Waterfall
Laguna Amarga
Nordenskjold Lake
Laguna Azul
Optional Mirador Condor Hike nearby Pehoe Lake with incredible views over Lake Pehoe
Grey Glacier Day Excursion
Day 11 – July 10th, 2019 – GROUP DEPARTURE DAY – Punta Arenas to Santiago
Sadly, all good things must come to an end. This morning after breakfast, it's time to head back to Punta Arenas to catch your domestic flight to Santiago. We suggest booking the airport Holiday Inn again / or another hotel in Santiago for this night and scheduling your international flights for the following day in case of transit delays from Punta Arenas. You may also consider extending the trip and spending one day or night exploring Santiago. Meals: B.
We know that travelling with photography equipment can be a little challenging, but we recommend to bring the following equipment to make the most of this unique trip.
TO PHOTOGRAPH THE ECLIPSE
Digital camera with LCD display (Live view)
Telephoto lens, at least 300 mm (or equivalent for 35mm Full Frame Crop)
Sturdy Tripod
Shutter Release Cable
Special filters for eclipse photography
Laptop (with PS and/or LR software installed for post-processing)
TO PHOTOGRAPH THE LANDSCAPES
In addition to suggested equipment listed above…
Wide-angle lens
Neutral density filters
Graduated Neutral density filter
What's Included and Excluded in the Photo Tour Fee
Pro Photographer Guides and Local Expert Guide
Private transportation throughout the trip
Standard Double Occupancy for all hotels
Domestic Round Trip Flights for the eclipse portion from Santiago-Copiapó-Santiago*
All Tickets & Entrance Fees
Meals as noted in the itinerary
Meals noted in the itinerary as B (Breakfast), L (Lunch), D (Dinner). Breakfast on most days and final dinner in Torres del Paine on July 9th
International flights to Santiago
Domestic flights from Santiago - Punta Arenas - Santiago*
Alcoholic and non alcoholic drinks
Snacks, Lunch and Dinner all days (except final night Torres del Paine)
Gratuities, Laundry service, phone calls and other personal costs
Anything else not specified in the itinerary
International Medical & Travel Insurance Coverage
*Read About Minimum Coverage Requirements & Suggested Inclusions Here*
SINGLE ROOM SUPPLEMENT:

$750 USD
Prices are based on double-occupancy unless noted. Single-occupancy rooms are available on a first-come, first-served basis (in most places) and subject to a supplemental fee. We try to accommodate participants who request single accommodations, as well as those looking for a roommate. If a single room is requested, or if we are unable to find a suitable roommate, you will be required to pay the supplement.
SMALL GROUP ADDITIONAL CHARGE:

$500 USD
Photo Tour price is in US Dollars based upon a minimum of 9 paying participants. In the unlikely event the photo tour does not fill, there is a small surcharge of $500 USD for 5-8 paying participants.
Your deposit is a firm commitment and will be subject to a cancellation fee, which is why we recommend trip insurance.
**This tour is unique from our other terms and conditions as $750 USD of the deposit amount will become NON-REFUNDABLE after November 15th, 2018. This is due to non-refundable payments required for high demand hotels and flights for the Eclipse part of the trip. This is NON-NEGOTIABLE and no refunds will be given after November 15th, 2018.
Please refer to the Payments, Cancellations, and Refunds section in our terms and conditions to read the full details of our usual policies, aside from this Non-refundable portion of the deposit. Please do not make air travel arrangements until checking with us first.
*The information about non-included required domestic flights, for the travel to Punta Arenas, will be given prior to departure.
While these descriptions represent the photo tour's planned itinerary, we reserve the right to revise it without notice as we see fit. Details on this page are also subject to change without notice. We reserve the right to cancel the tour if the minimum number of participants is not met. And while we don't anticipate this happening, we reserve the right to adjust the fees for this photo tour due to factors outside of our control, such as fluctuations in currency rates, political or governmental action, new applicable taxes, and such related issues. Please do not purchase air travel before confirming with us. Participants are expected to be in fair health and be capable of spending the days walking around the various areas while carrying their own equipment. * Tour leaders subject to change.